Our system is smart, but it's not you. While we try to keep the homework to a minimum, you may want to categorise a few transactions differently. Here's how:
Step 1 of 3
Log into 22seven. Go to the Transactions tab. Your transactions are categorised by Spending Group (e.g. Day-to-Day, Recurring, etc.) and Category (e.g. ATM & Cash, Insurance, etc.). Click on a transaction to bring up the transaction detail view.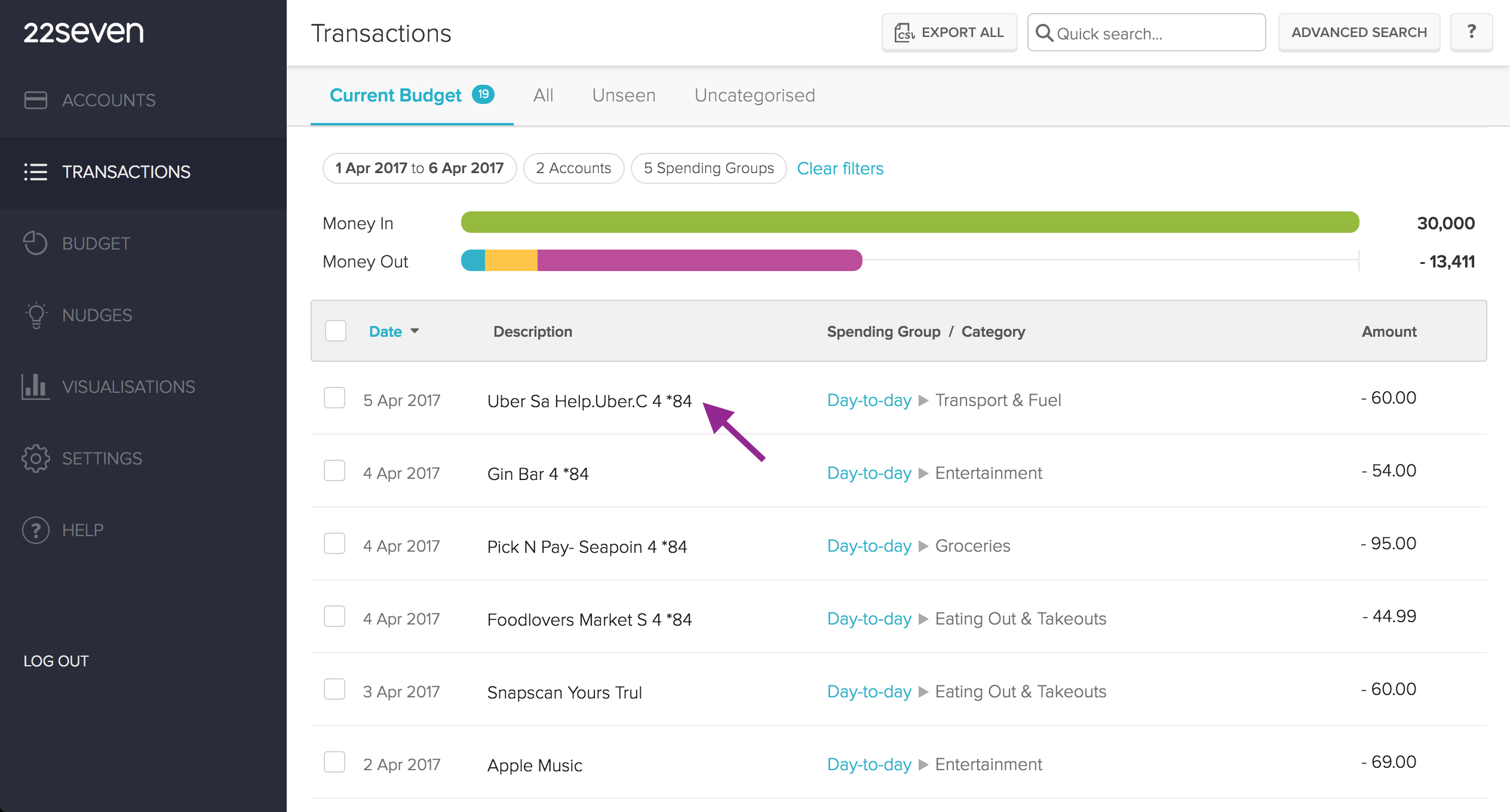 Step 2 of 3
Select "Change" under the "Spending group" section.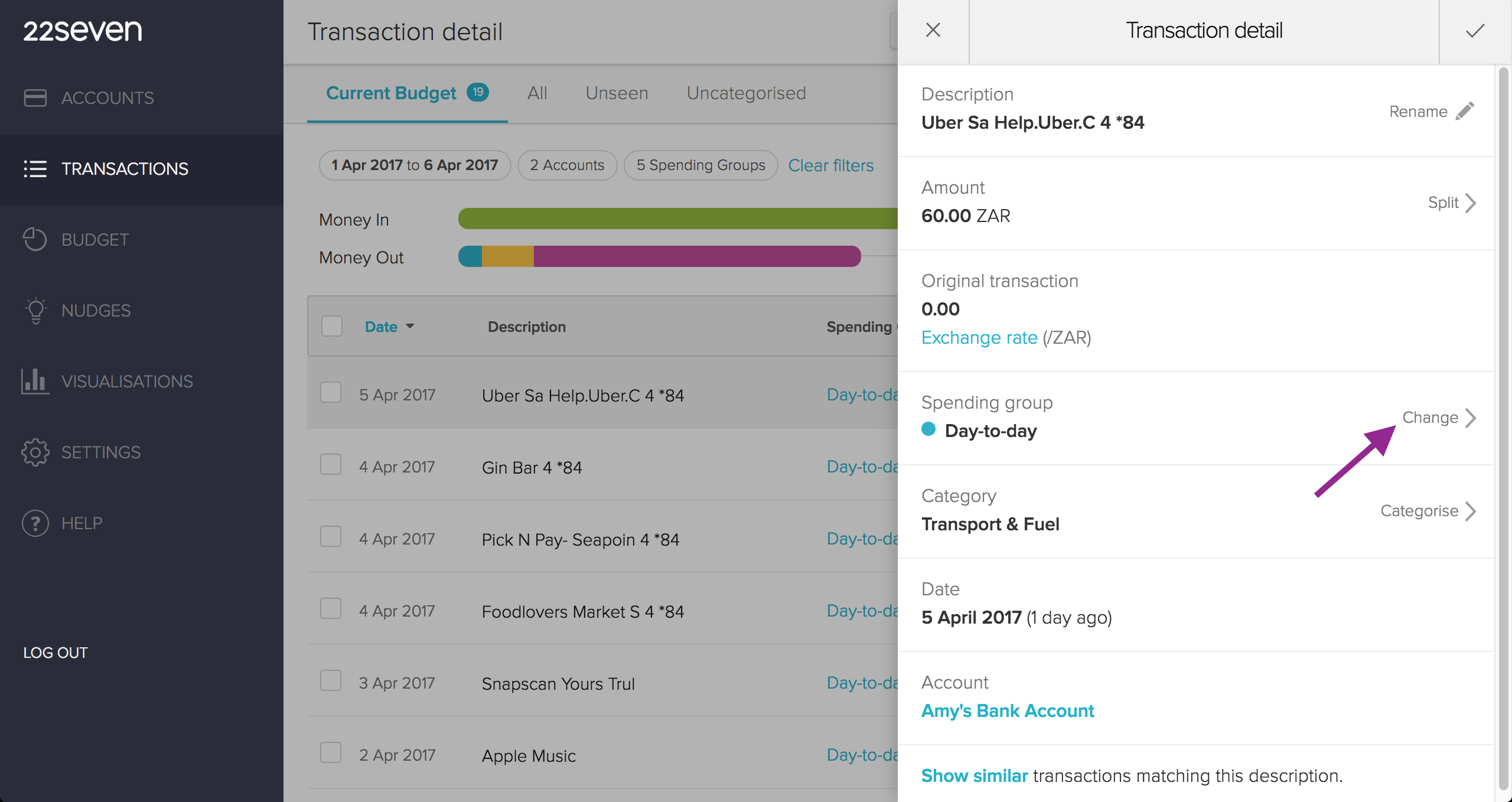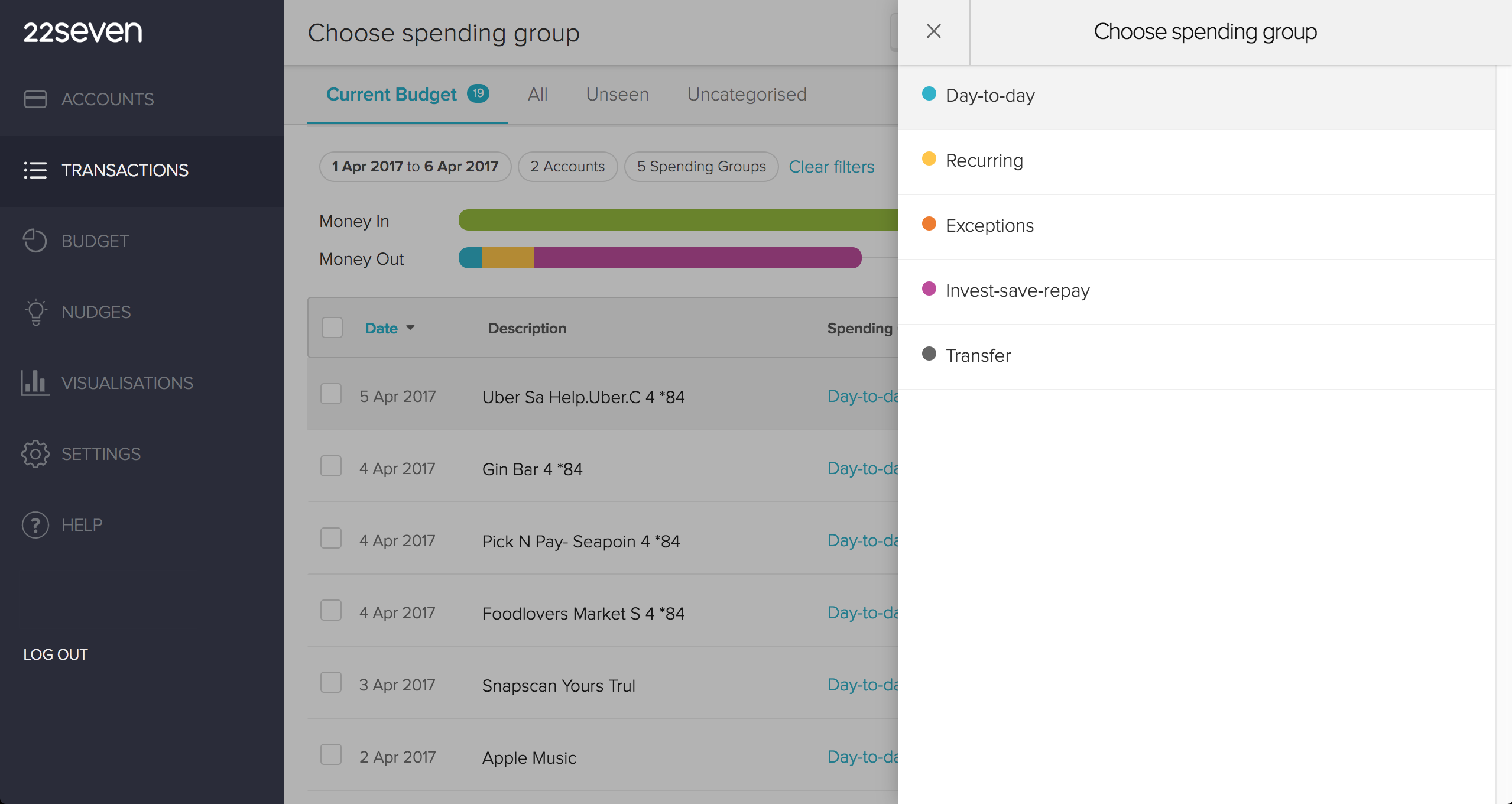 And/or select "Categorise" to change the transaction's category.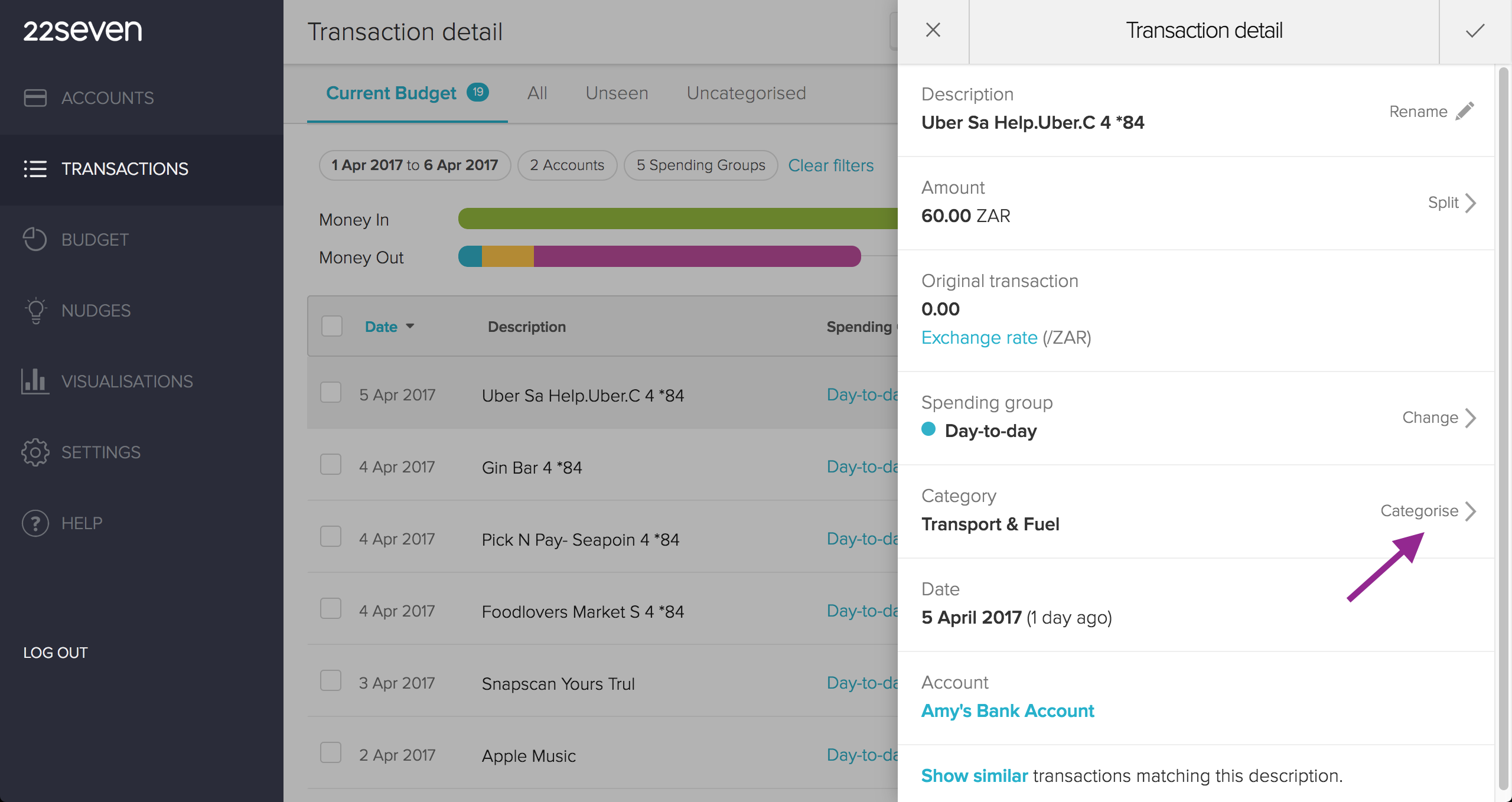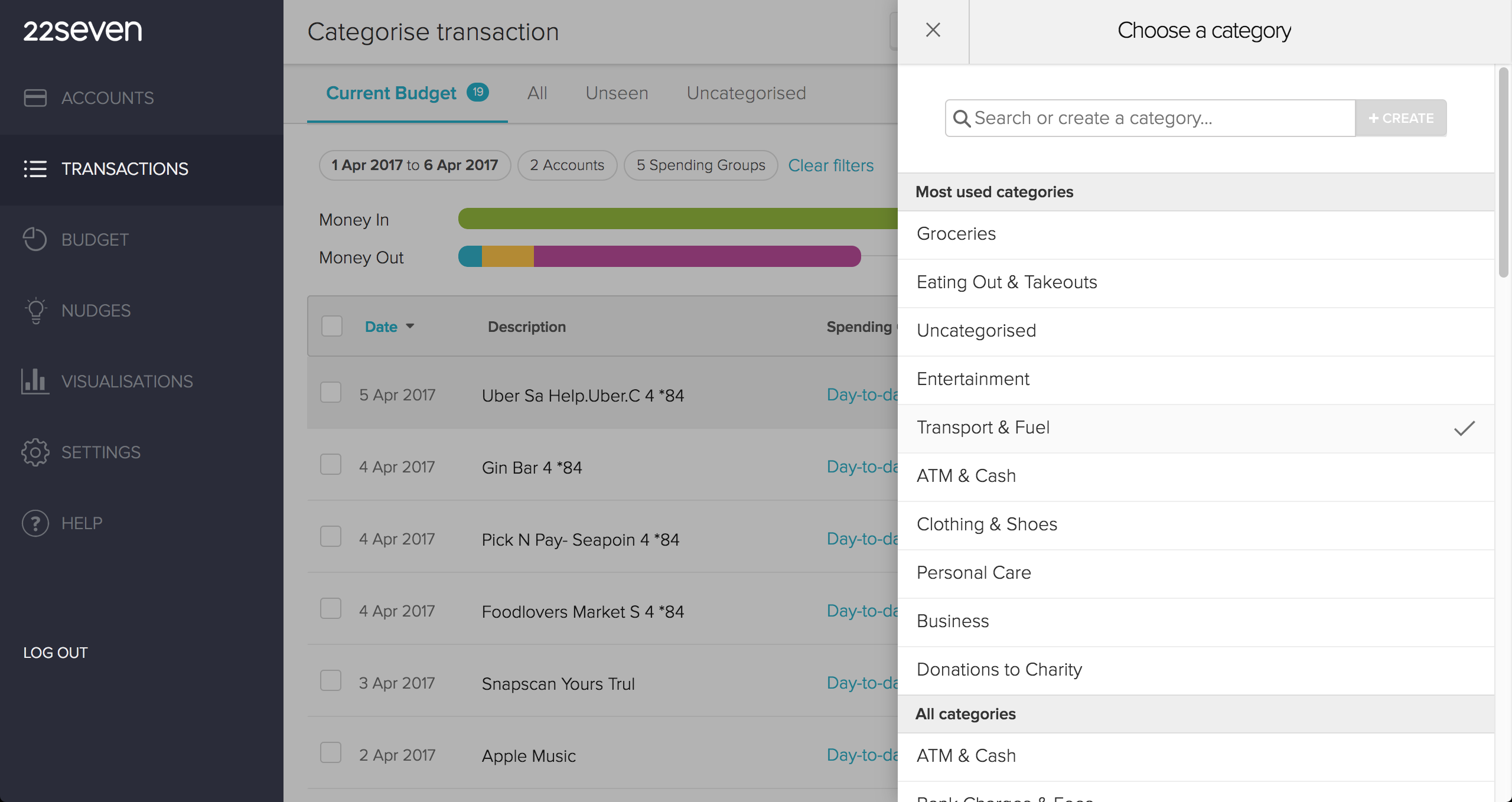 Step 3 of 3
Click on the checkmark to save, and you're done!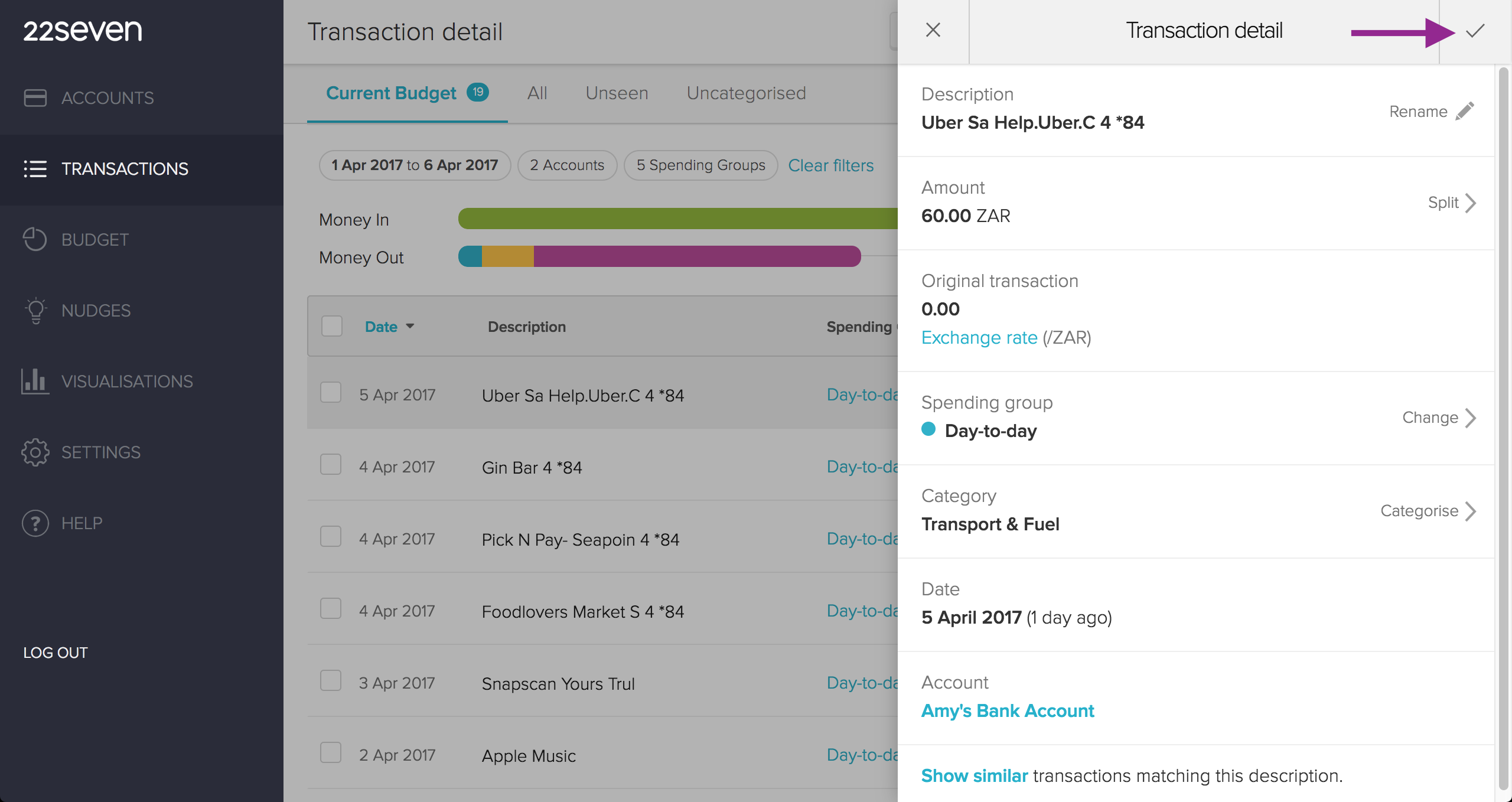 P.S. Once you've done this, new transactions with similar details will automatically be categorised the same way in future.