Some things you can't link digitally because they're not online. You can now manually add it to your 22seven profile.
Step 1 of 2
Log in to 22seven. Go to Accounts.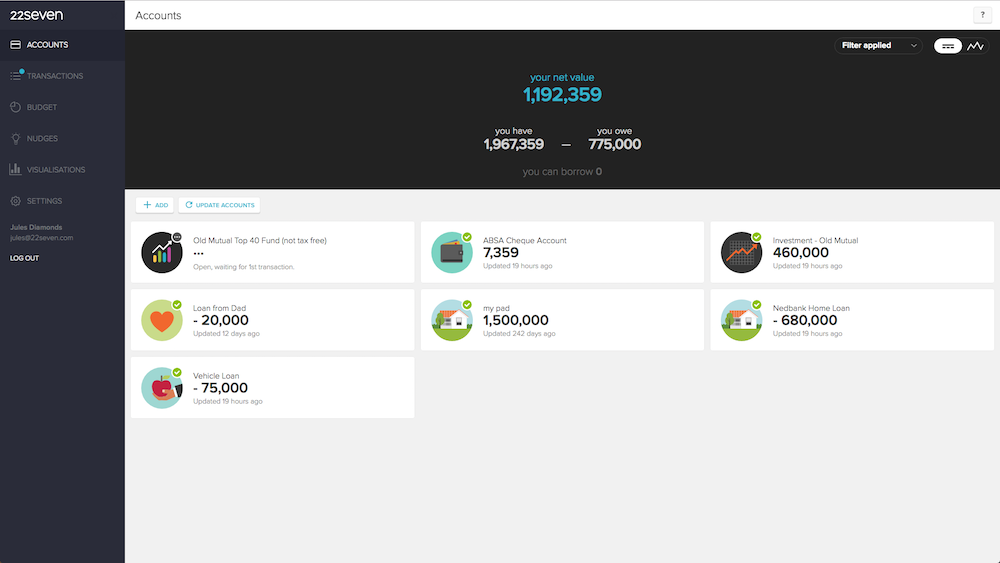 Step 2 of 2
Select 'ADD', then 'Add something you have or owe', and follow the prompts from there.
Once completed, it will reflect in Accounts.