You can easily see all of your new transactions since you last logged into 22seven. These are called "unseen" transactions. They will appear in bold on your transactions list.
To view your unseen transactions, click on the Transactions tab in the left-hand navigation bar, then select the "Unseen" filter at the top of the screen. The blue dot next to the Transactions tab and Unseen filter indicates that you have unseen transactions.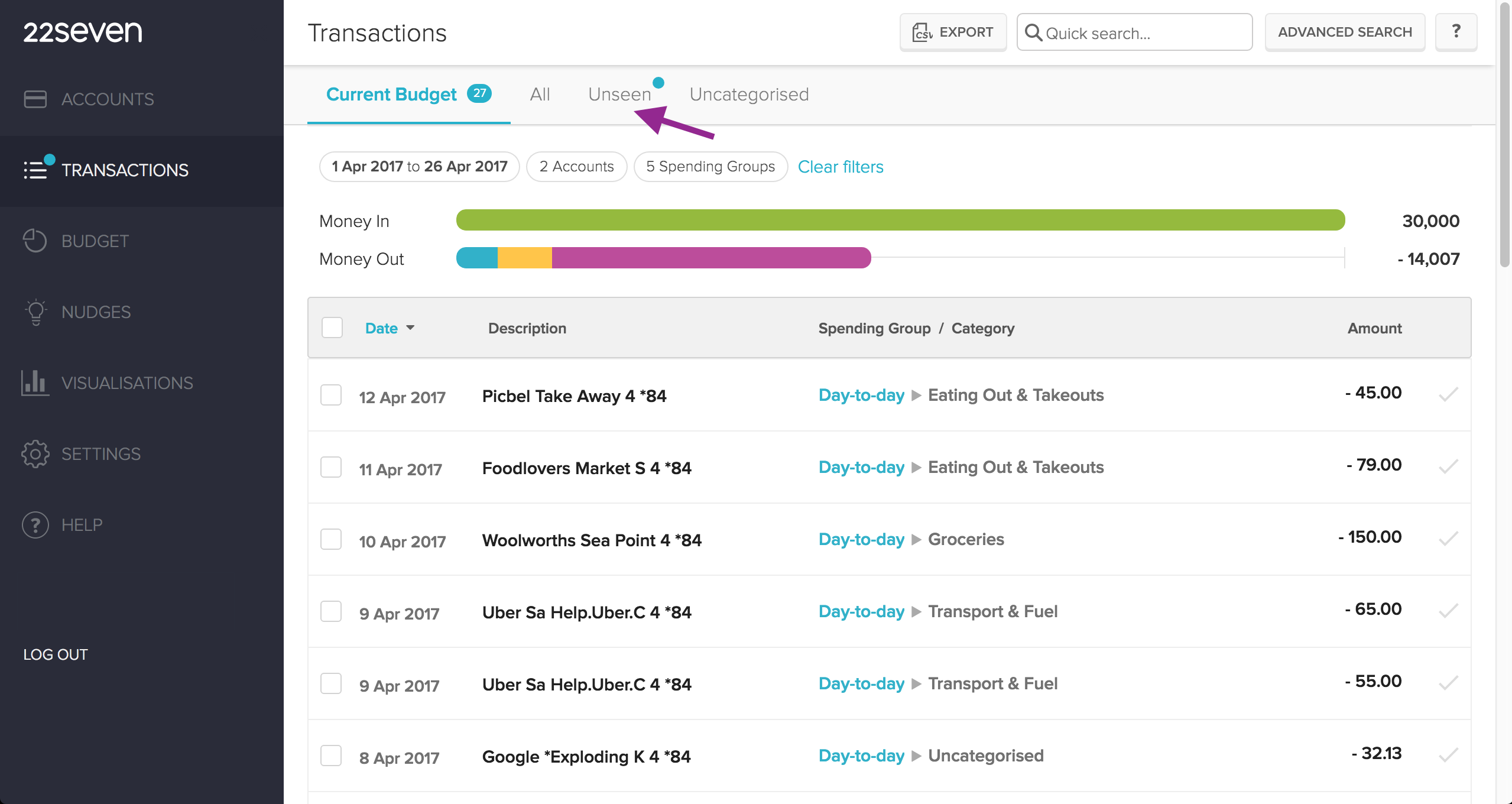 You can mark a new transaction as "seen" by clicking on the tick to the right of the transaction, or on the transaction itself, or by recategorising the transaction. The transaction won't be marked in bold anymore once it's been marked as seen.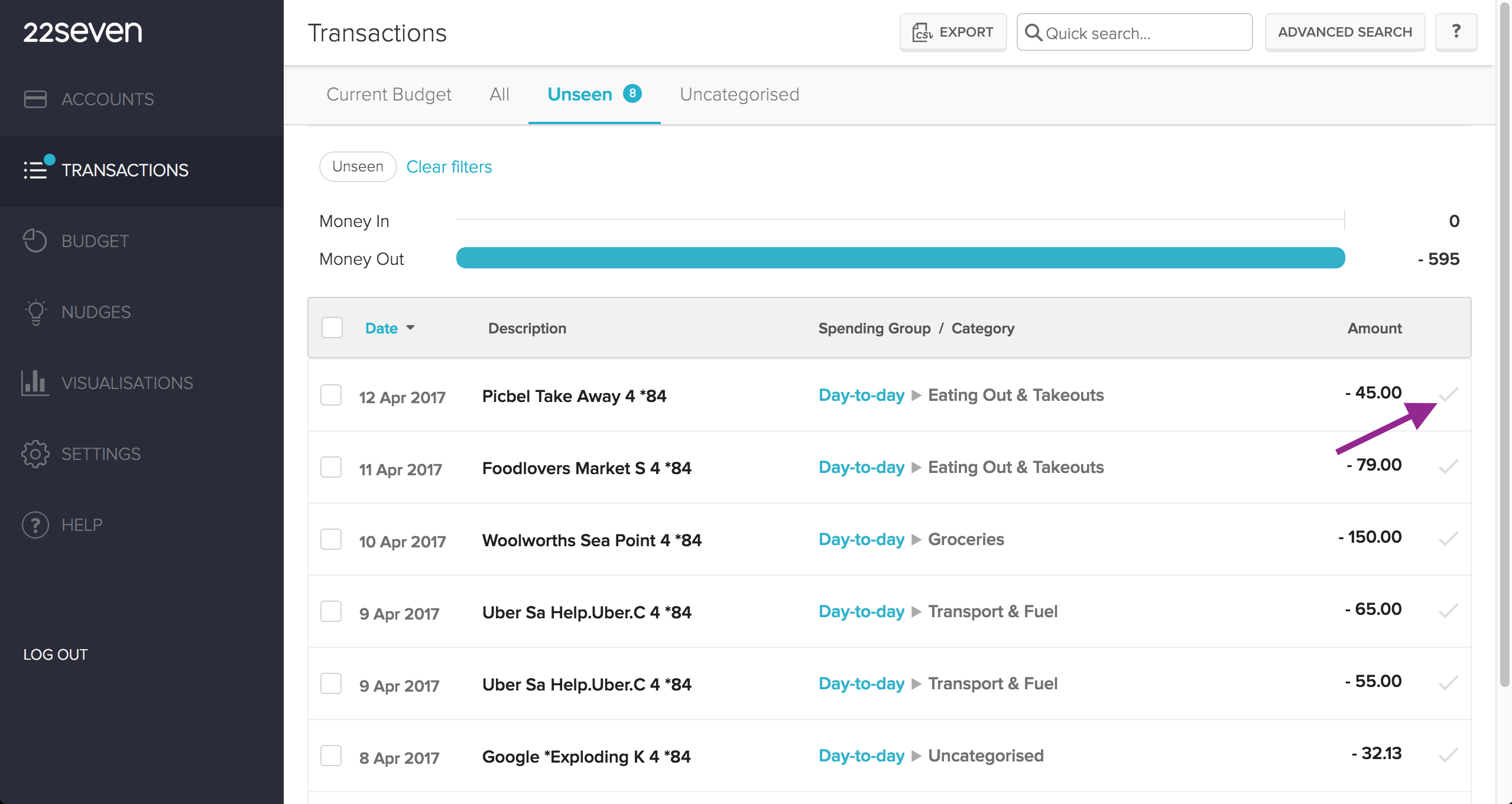 To mark more than one new transaction as seen, click the boxes to the left of the transactions you want. You can mark them all as seen by clicking on the "Select all" checkbox at the top left-hand side of the screen, then clicking on the "MARK AS SEEN" button to the right.