Having your whole transactional history in one place is rather handy, especially during tax season. You can export any (or all) transactional data in a CSV/Excel format using the export feature on our Web app:
Step 1 of 2
Log into 22seven, navigate to the Transactions page, then click on the "ADVANCED SEARCH" button.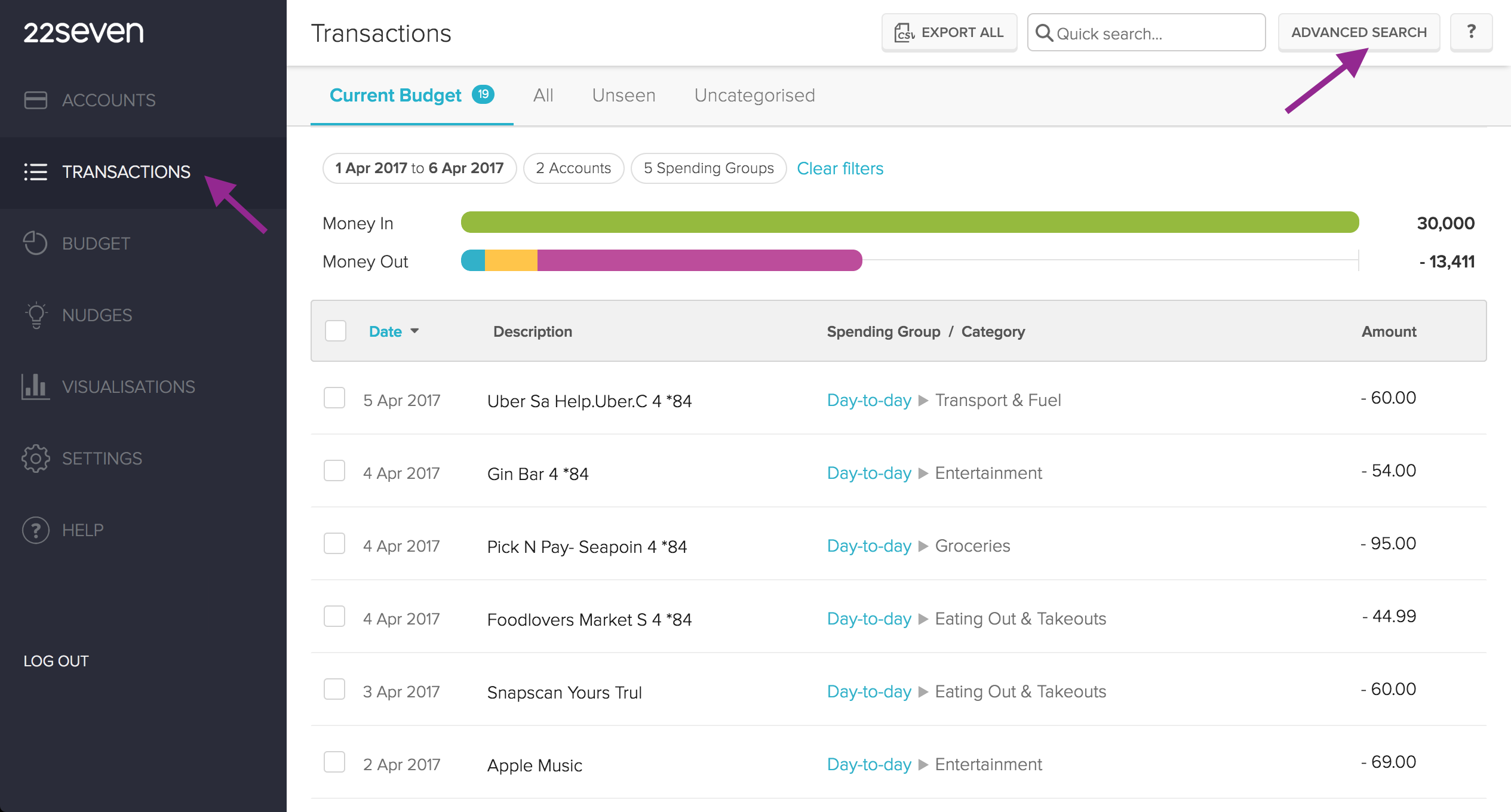 Apply the relevant search filters for the transactions you want to export, then click on the checkmark to perform your search.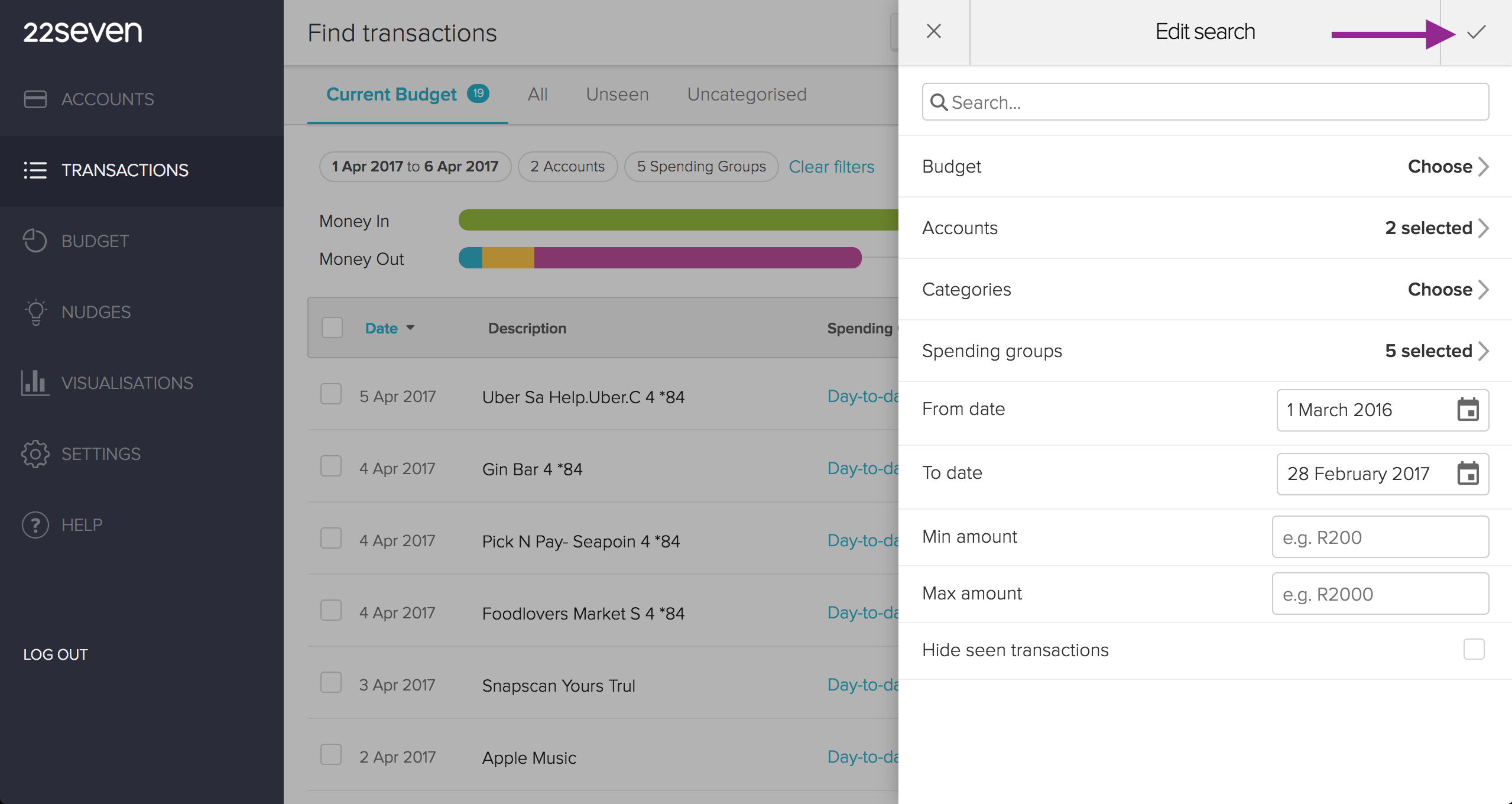 Step 2 of 2
At the top left of your transactions list, click the empty checkbox next to "Date" to select all of the transactions matching your current filters, or you can manually select the ones you want to export.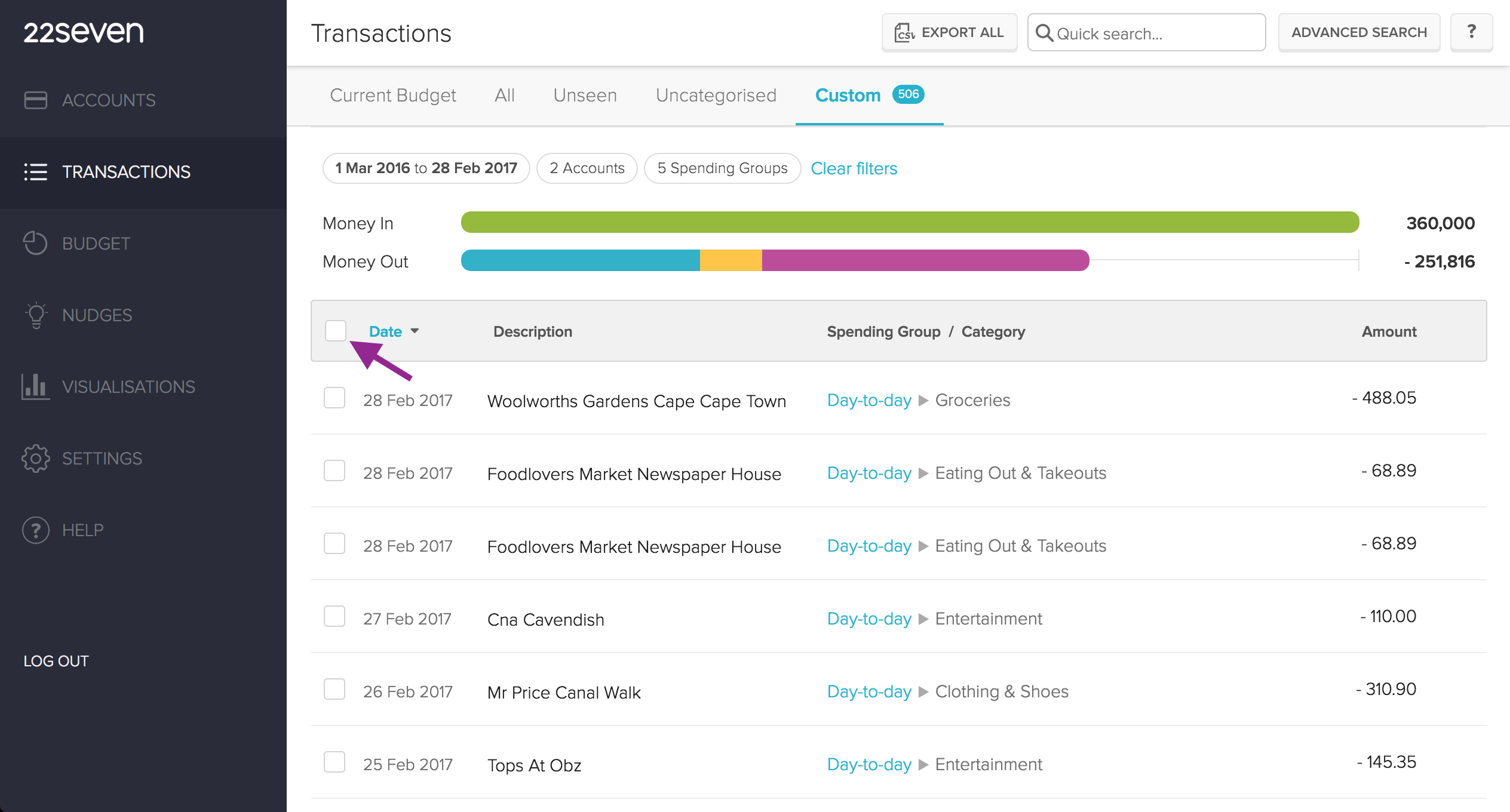 Select the "EXPORT" button to download your transaction history in a CSV format.