Checklist:
Your Internet banking credentials – the login details for the accounts you'd like to link. Read about our security.
View-only credentials. If you have accounts with FNB, RMB, Clicks or Kulula, you can set up view-only versions of them (that let you look but not touch). View the guides here. 
You can link accounts from most South African financial institutions and see all your money in one place. View a full list of available accounts
here
. You can also link accounts using our
iPhone
or
Android
apps.
Step 1 of 2
Log in to 22seven. On your Accounts page, select 'Link an account'.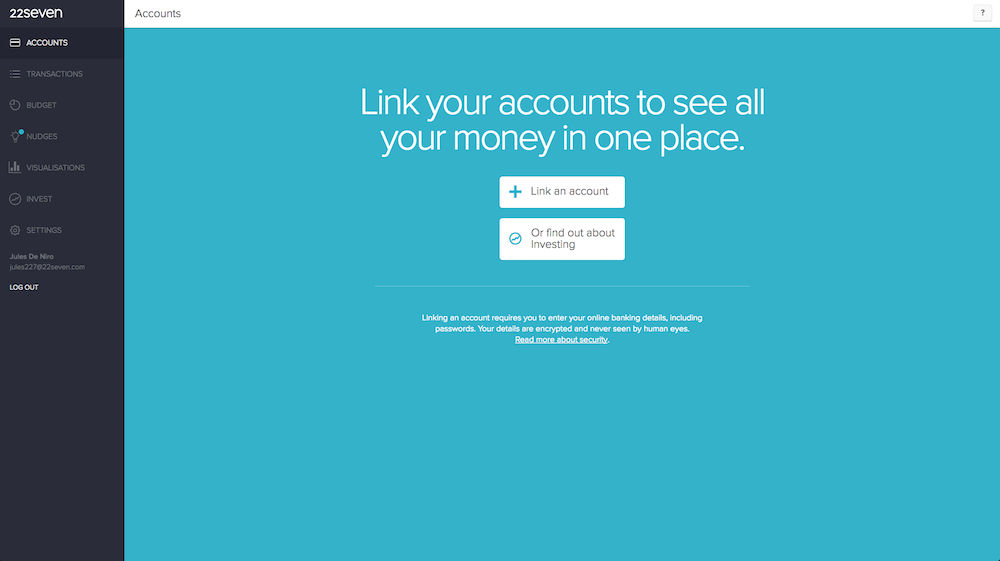 Step 2 of 2
Browse the list of available financial institutions, then select the logo of the one you want to link. Follow the 'Link an account' prompts to complete.