[We recommend using your web browser.]
There are two parts to linking your Luno account: (1) locating your Luno wallet details, and (2) adding those details to 22seven.

PART ONE: Locating your Luno wallet details (or API keys).
22seven accesses your Luno wallet through an API. This allows us to create a more direct link to your wallet and requires an API key.
Step 1 of 6
Log into your Luno account and click on 'Profile.'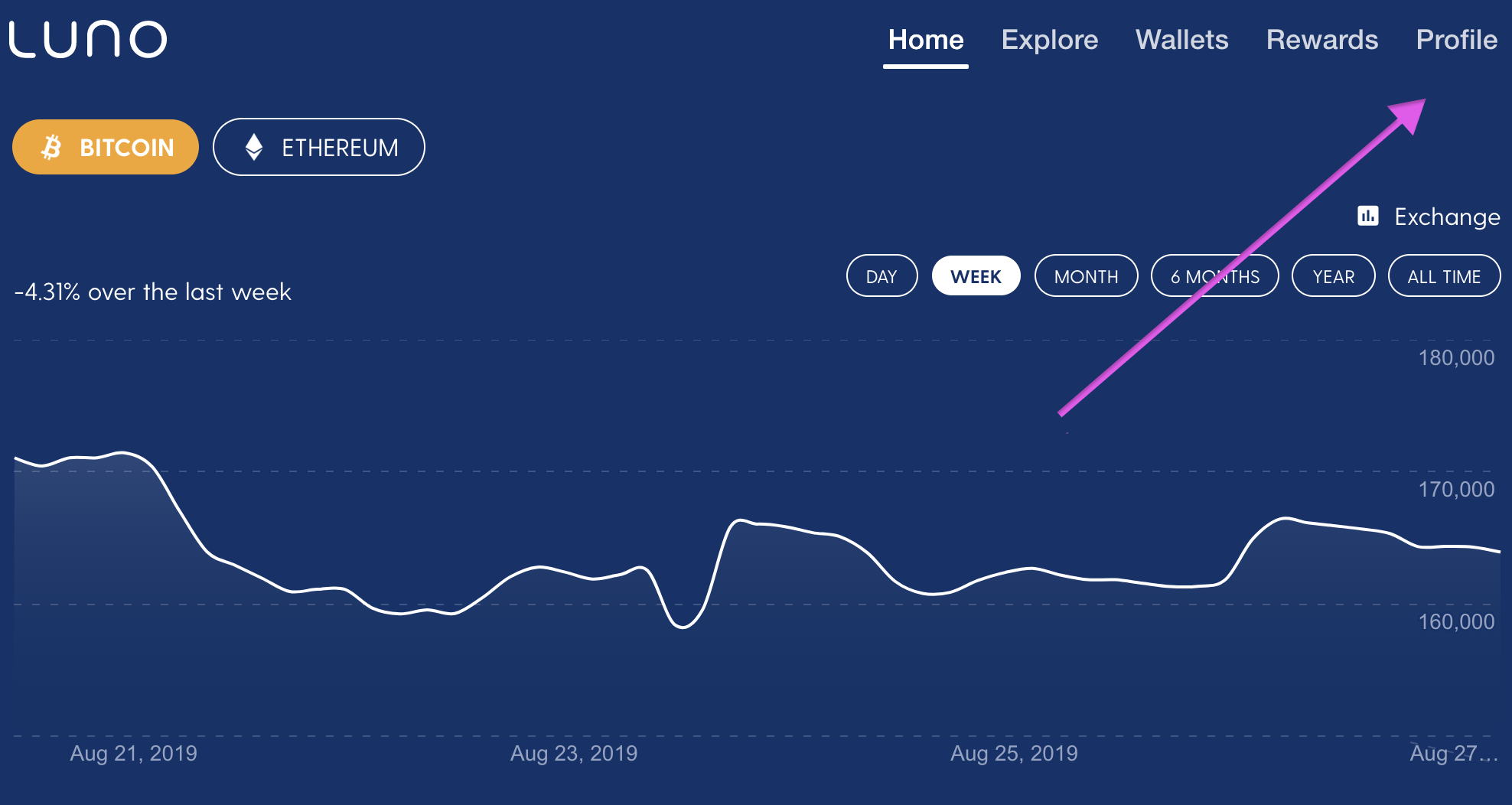 Step 2 of 6
Click on 'Security.'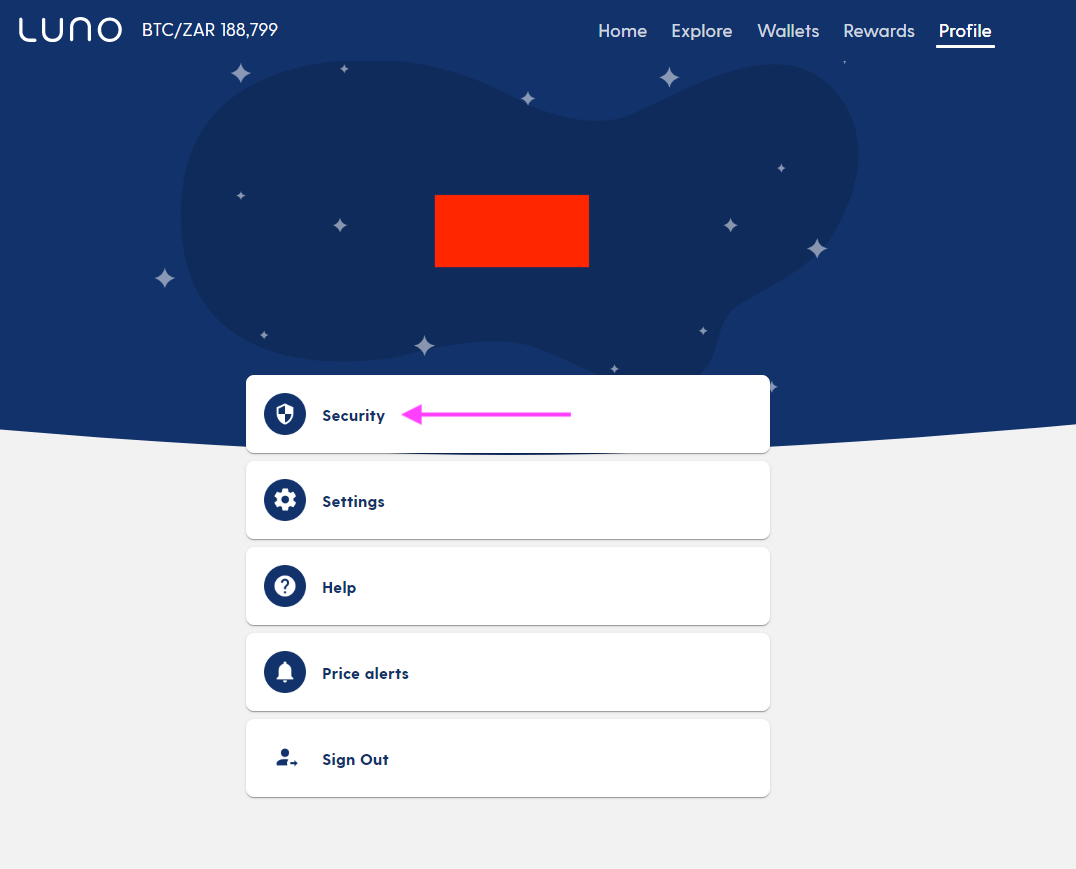 Step 3 of 6
Choose 'API keys' from the list of options.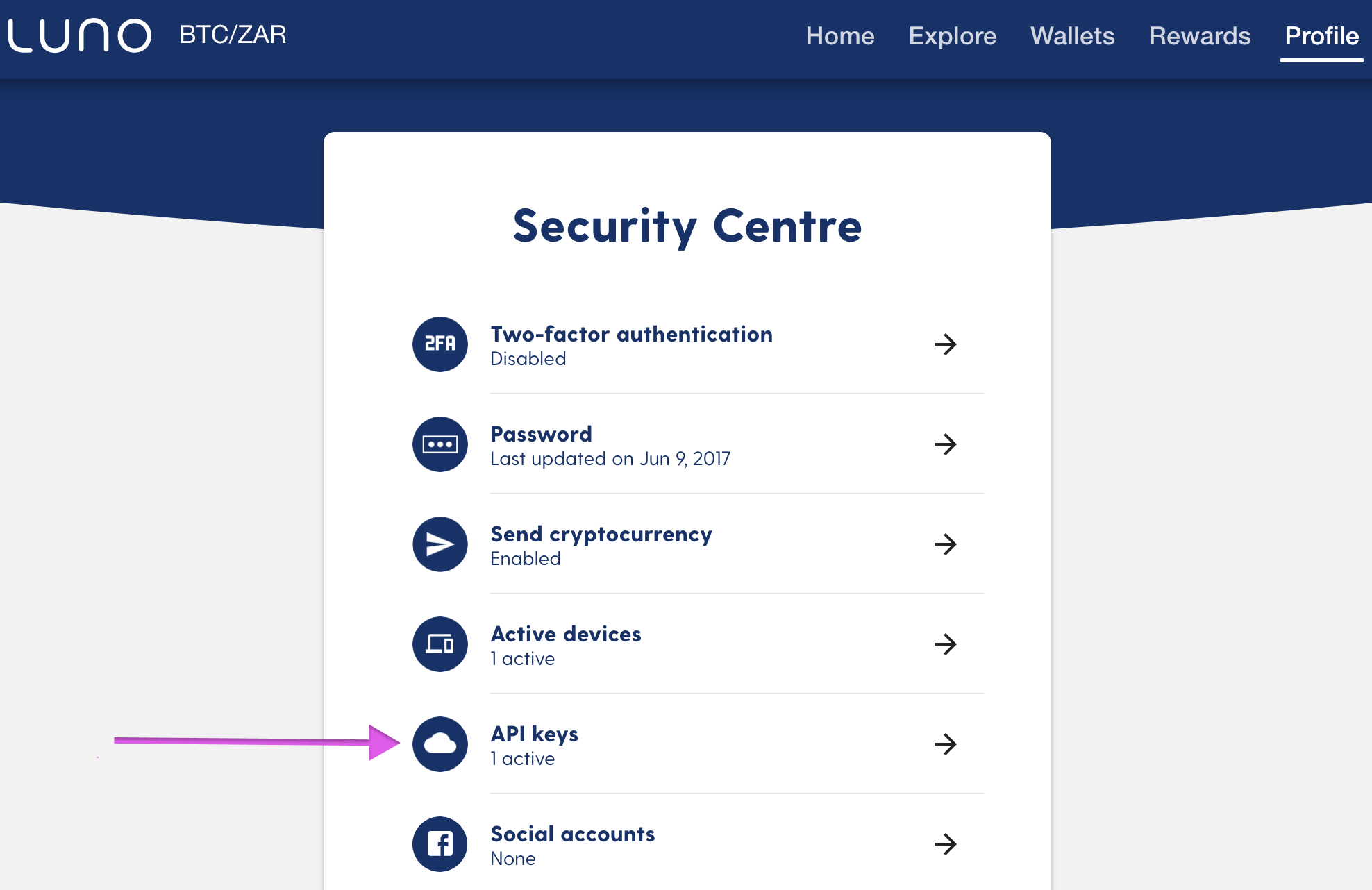 Step 4 of 6
Click on '+ Create API key.'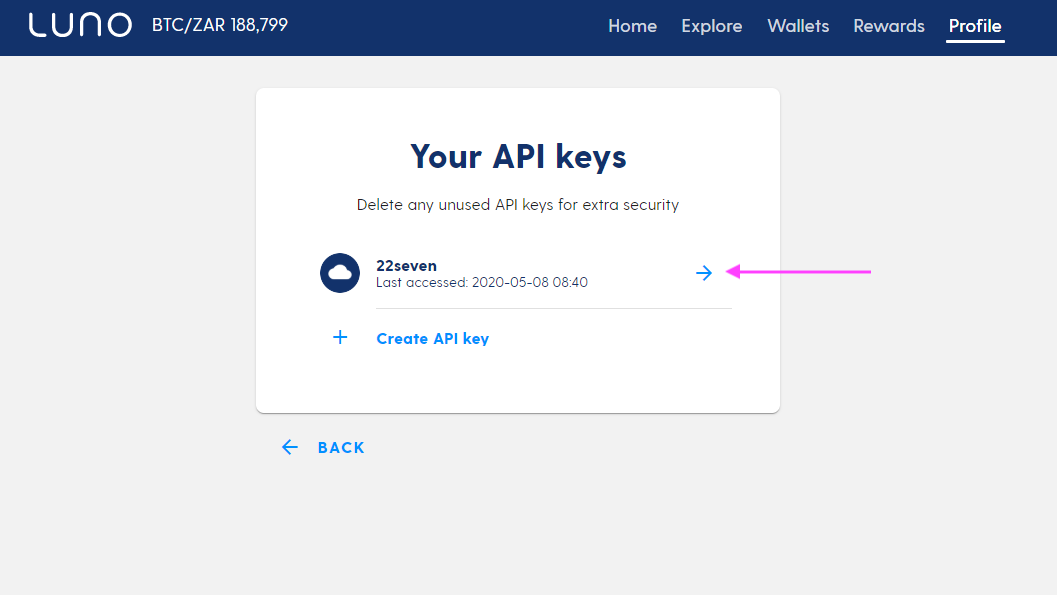 Step 5 of 6
Enter '22seven' as the Key label. Use the permissions drop-down to select 'Read-only access'. Then click 'NEXT.'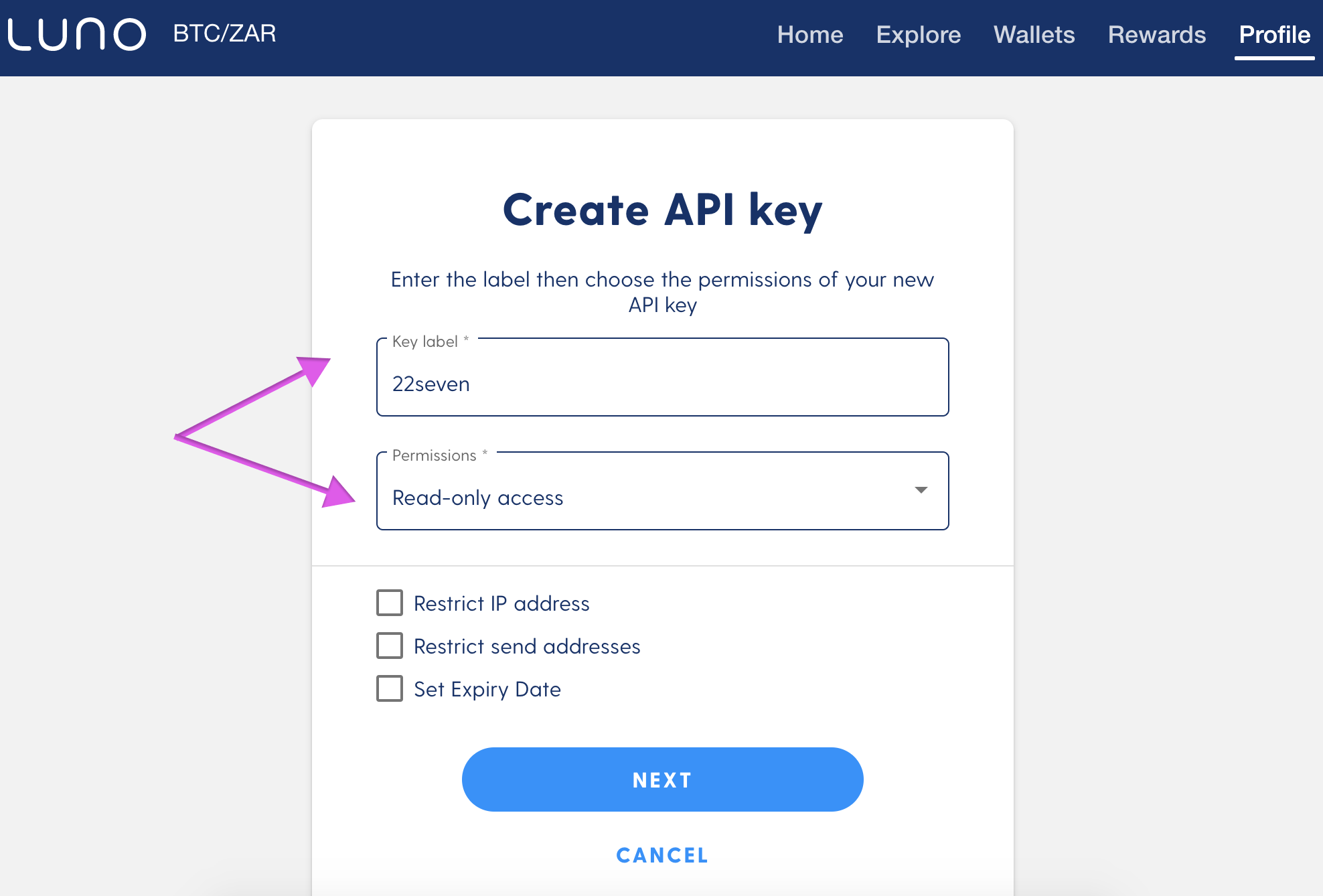 Step 6 of 6
You will see a pop-up with a Key ID and Secret key code. Keep this handy for part two.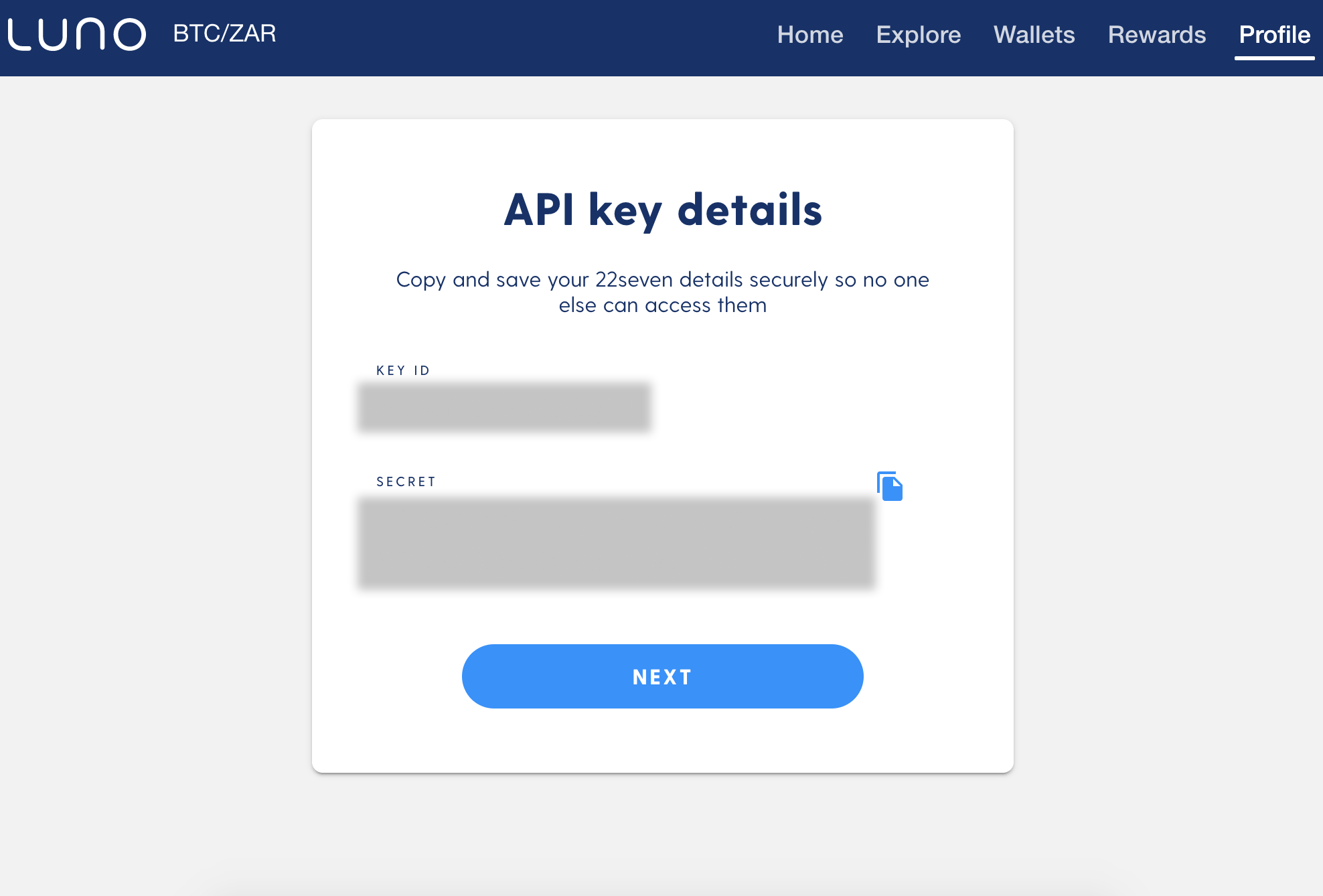 Step 7 of 7
You'll receive an SMS from Luno with a link to authorise the creation of your new API key. Don't forget to approve it, otherwise the API key won't work when you try to link your account to 22seven.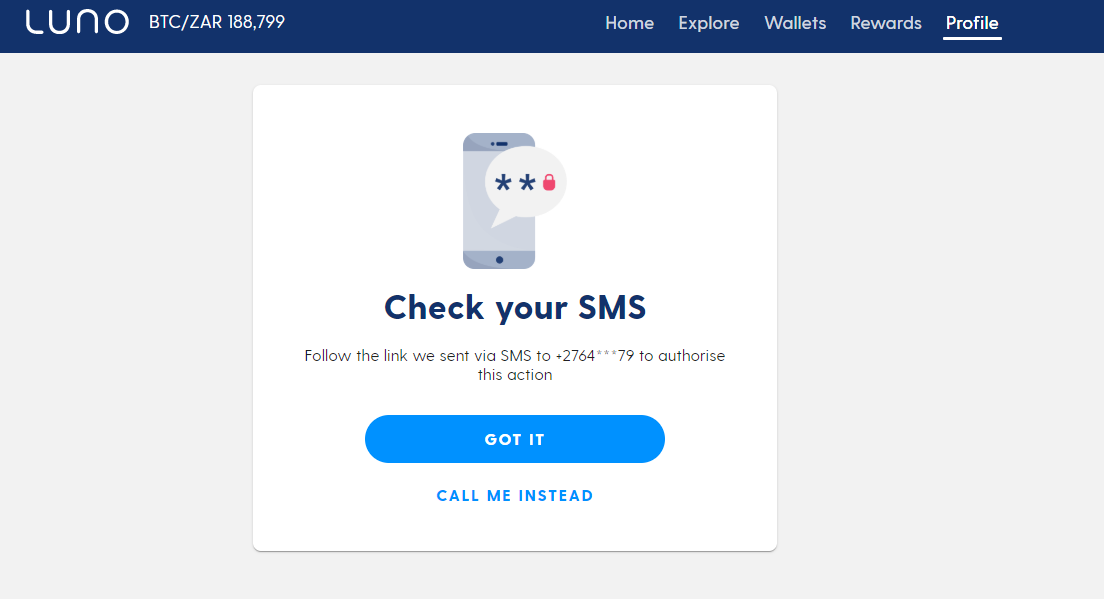 PART TWO: Adding a Luno account to 22seven.
Step 1 of 3
Log into 22seven via our Web App. On the Accounts screen, click on the blue + button and select 'Link an account.'
Step 2 of 3
Scroll down and choose the Luno logo to enter your wallet details.
Step 3 of 3
Enter your Luno credentials (API key as shown in part one), then confirm the account link.
Please note: When your Luno account is successfully linked, 22seven will reflect the Rand, Bitcoin, Bitcoin Cash and/or Ethereum wallets as separate accounts. Using an approximate Rand value, your cryptocurrency wallets will be converted into Rands